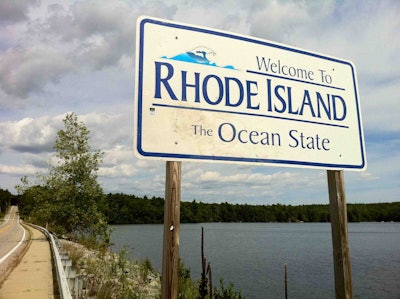 The Rhode Island Department of Transportation (RIDOT) recently celebrated the opening of the new Great Island Bridge in Narragansett, a project completed eight months early and $700,000 under budget.
The original bridge was completed in 1959 and was the only point of access to Great Island. It had a posted weight limit for close to 20 years and was rated as structurally deficient in 2012.
"Great Island Bridge is the major access to the summer and permanent homes on Great Island. From Great Island, residents and visitors can travel easily to beaches, restaurants, and the Block Island ferry," says RIDOT Director Peter Alviti, Jr. "Today we can accommodate all vehicles in a safe and timely way."
The agency reports the project, which replaced a 180-foot span, was built in two phases to allow the structure to stay open during construction, which used three spans of precast concrete box beams. It also features a cast-in-place concrete deck and sidewalks, granite curbing, metal pedestrian railing and guardrails.