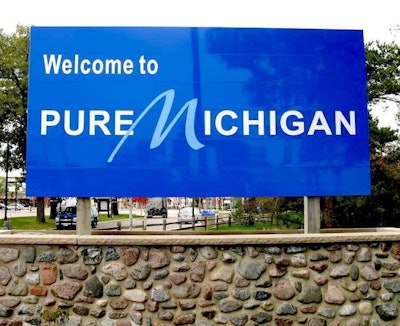 The Michigan Department of Transportation (MDOT) plans to begin repairs as soon as possible this spring to the M-94 culvert damaged during a flood October 18. A section of the roadway was washed out after a four-culvert system for the east branch of the Chocolay River failed.
"We approached this emergency repair project with the goal of getting it done as quickly as possible, ideally before the dead of winter set in," says Aaron Johnson, manager of MDOT's Ishpeming Transportation Service Center. "We've now determined that the best course of action is to begin the project as early as possible in the spring."
The roadway will be closed, until repairs are completed, between County Road 545 South and U.S. 41.
MDOT says the decision to wait until spring was made after determining it would to too expensive and involve "significant weather challenges" for contractors if they began this year. A new structure to replace the culverts would have to be fabricated.
"We want to ensure we are getting the highest quality and best value for taxpayer dollars," Johnson says. "That's why we've decided not to begin this project in the winter."