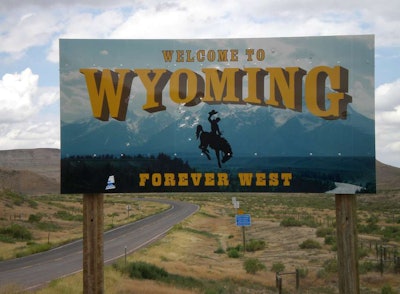 The Wyoming Department of Transportation (WYDOT) has initiated a customer satisfaction survey to determine how the public feels about the department's performance.
The agency last conducted the survey in 2014. This time around, WYDOT is looking to get responses from 900 state residents.
Beginning November 17, the Wyoming Survey and Analysis Center at the University of Wyoming will start calling residents on weekday evenings, Saturday afternoons and Sunday evenings. The survey will include as many as 30 questions designed to take less than 30 minutes, and will continue until the end of December.
Questions will cover highway construction, condition of state highways and interstates, rest areas and various departments including Aeronautics, Motor Vehicle Services, Highway Patrol, Public Affairs and overall satisfaction with WYDOT.
The 2014 survey showed 80 percent surveyed showed overall satisfaction with "stewardship of the state's transportation system," 17 percent were neutral and 3 percent were dissatisfied. Eighty-five percent agreed they only experience minimal delays on the state's highways and interstates. Seventy-six percent were satisfied with road smoothness on interstates and highways near their homes.