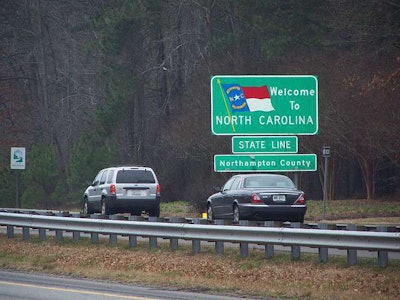 The North Carolina Department of Transportation (NCDOT) is distributing $147.5 million in funding to 508 municipalities across the state for road, bikeway, greenway and sidewalk projects through the Powell Bill fund.
Half of the funds were distributed September 28, and the remaining funds will be sent out by December 30.
"I am pleased that these funds will help hundreds of communities upgrade or repair their transportation systems and fulfill our goal of better connecting North Carolinians to jobs, education, healthcare, recreation and each other," says Gov. Pat McCrory. "These improvements will benefit residents and visitors through safety upgrades, increased connectivity and new economic opportunities."
Powell Bill funding was increased to $147.5 million per year in a law passed in 2015. Previous funding had been set by gas tax revenue. The amount municipalities receive is based on population (75 percent of the total) and miles of locally maintained streets (25 percent of the total). NCDOT reports 22 cities will receive at least $1 million
The Powell Bill is named after Junius K. Powell, a former state senator and mayor of Whiteville. He was the primary sponsor of the bill in 1951. The first distribution of funds, $4.5 million, went to 386 municipalities. The complete list of cities and towns receiving the funds is available here.