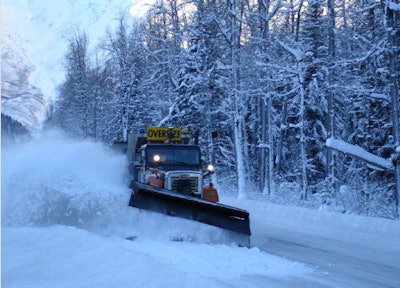 The Minnesota Department of Transportation (MnDOT) is holding its winter preparedness meetings for snowplow operators this week in Owatonna and Rochester as the agency gets ready to shift its focus from construction to snow and ice management.
Each operator goes through the training annually and is provided with updates and new information about technology, equipment, procedures and safety.
"Our planning and preparing for snow and ice season often begins in spring, so this is a time for helpful reminders and updates with our operators before the pace quickens in winter," says Tim Zierden, maintenance superintendent in District 6 east.
Members of the Minnesota State Patrol also will speak with operators and allow for questions about operations and procedures.
"It's a good time for us as construction season is winding down to take a moment to learn, ask questions and understand anything new that might come up during the snow and ice season," says Don Nosbisch, maintenance superintendent in District 6 west.
MnDOT's District 6, made up of 11 counties, has 101 snowplows, the drivers for which are on 12-hour shifts during heavy snow storms.