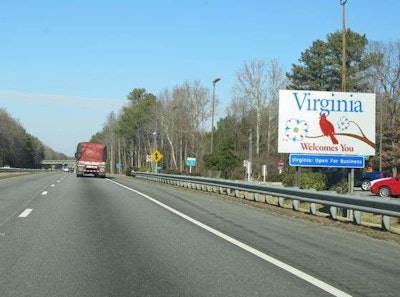 Virginia's Commonwealth Transportation Board has awarded a $107.4 million construction contract to Tutor Perini of New Rochelle, New York, for improvements on the ramp from Interstate 64 West to I-264 East and Newtown Road in the Virginia Beach area.
The Virginia Department of Transportation says the project will improve traffic flow and safety of a major Hampton roads interchange.
The project involves widening the ramp, adding a second exit lane from I-64 West, adding a new two-lane collector-distributor road from I-64 to serve the Newtown Road interchange and constructing a new two-lane flyover ramp to provide direct access to I-264 East from I-64 West.
Construction of the $158 million (total cost) project is expected to start this fall and finish by October 2019. Funding is coming from the Hampton Roads Transportation Fund, which is sourced from regional sales and fuel taxes enacted in 2013.