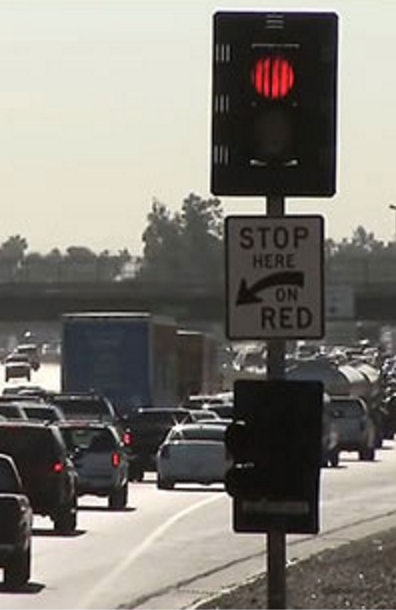 The Arizona Department of Transportation (ADOT) next week (Oct. 3) will begin testing the effect of ramp meter timing signals on Arizona 51 in Phoenix in an effort to improve rush hour traffic flow.
The testing will take place over a three week period in the afternoons on ramps along the route, also known as the Piestewa Freeway. ADOT says the initial adjustments will take a couple of days to take affect.
During the test, red lights on the ramp meters may hold traffic for several seconds longer. Detectors positioned at the ramp entrances will measure traffic back ups, and this data will be used to adjust the light timing to alleviate the congestion.
The testing is part of an ADOT "key performance indicator" established as part of an effort by Gov. Doug Ducey to create "continuous improvement among state agencies." In this case, decreasing the time Phoenix area freeways are congested.
ADOT has used ramp meters in Phoenix for several years to help create gaps between vehicles entering freeways in order to improve merging.
"The testing . . . provides a way to look at the full capabilities of current ramp-meter technology," the agency says. "Adjusted ramp meters will respond to freeway traffic flow as well as the volume of traffic entering the freeway." Ramp meters have been set with predetermined intervals and operated based on traffic data from the past.
More details on the project are available at azdot.gov/RampMeters.