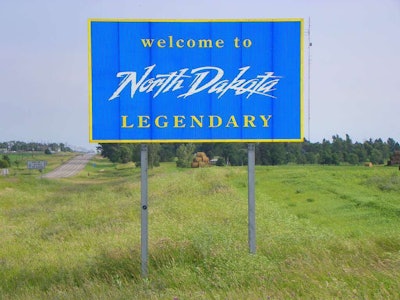 The North Dakota Department of Transportation (NDDOT) will induct three new members into the North Dakota Highway Hall of Honor on October 17.
NDDOT says the Highway Hall of Honor, established in 1974, is designed to recognize individuals making lasting or valuable contributions to the highway system at the local, county or state level and to highlight the "vital functions" transportation developments have on the state and its people. Forty-five people have been inducted since it was established.
Criteria on which nominees are judged include:
Major achievements in transportation in North Dakota.
Significant contributions to the development of others in transportation in North Dakota.
Special service to the state of North Dakota in transportation activities.
Activities that bring credit to North Dakota transportation, either nationally or internationally.
Inductees Include:
David K.O. Leer
"David Leer has been known around the North Dakota Department of Transportation as a forward thinker in the transportation industry. He was always willing to try new methods or products in an attempt to learn as much about new and innovative techniques in transportation. Some of his work involved a land reclamation project near Underwood, eliminating no-mow along the state highway system and serving as a mentor to his peers. One of his biggest accomplishments was his role in promoting transportation by serving as the coordinator of the statewide Transportation and Civil Engineering (TRAC) Program which brings transportation professionals into the classroom to inspire young students across the state to consider careers in transportation and civil engineering. His commitment to transportation in North Dakota will have a positive impact for years to come."
David Sprynczynatyk
"David Sprynczynatyk has been a superior leader in the state of North Dakota since the 1980s. He has held top leadership and director roles for the State Water Commission, North Dakota Department of Transportation, North Dakota National Guard, and North Dakota Department of Emergency Services. In his tenure as the Director for NDDOT, Sprynczynatyk oversaw several major projects including the replacement of the Four Bears Bridge, four-laning of US Highway 2 from Minot to Williston, was involved in the design of the Liberty Memorial Bridge and was instrumental in the relocation project of US Highway 281 in the Devils Lake Basin. His role as a leader for North Dakota stretches beyond just transportation and has benefited countless North Dakotans and visitors to the state."
Melvin J. (Mel) Bullinger
"Mel Bullinger, has played a major role in the transportation system in Bismarck since May 1993. As the City Engineer, he has held leadership roles in many of the city's major transportation projects including Bismarck Expressway, Liberty Memorial Bridge replacement, Century Avenue, State Street, Main Avenue renovation and the reconstruction of North Washington Street. Bullinger has also been involved with Central Dacotah Section of the American Society of Highway Engineers, American Water Works Association, North Dakota Society of Professional Engineers and is an active alumni representative for North Dakota State University. Over the years, he has established himself as an advocate for transportation solutions in and around Bismarck and his influence will benefit the city for generations to come."