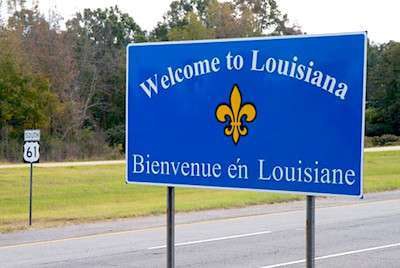 Louisiana Gov. John Bel Edwards has announced the Louisiana Department of Transportation and Development (LDOTD) will soon seek design-build bids for widening work on Interstate 10 from Highland Road to Louisiana 73 to help ease congestion between Ascension and East Baton Rouge parishes.
"When I took office in January, my administration made a commitment to better maintain and build our state's infrastructure," says Edwards. "Design-Build authority and leadership that can incorporate federal and state policy to our advantage can deliver big, meaningful projects for the state. This is only the beginning of what we can do together."
The project would widen to six lanes from four lanes a 7-mile section beginning roughly one-quarter mile west of the I-10/Highland Road interchange and ending about one-half mile east of the I-10/Louisiana 73 interchange.
LDOTD says the project will be constructed using FAST Act authority, which will allow the state to repurpose federal earmarked funds. The act allows state DOTs to reallocate leftover funds from completed projects or projects that had less than 10 percent allocated and were more than 10 years old.
"We took a hard look at the language included in the FAST Act and determined how best to use this to our advantage without hurting any community or project," says LDOTD Secretary Shawn Wilson.
The agency also shortened the design-build procurement process by an estimated three to four months and expects the project to be under contract by this time next year.