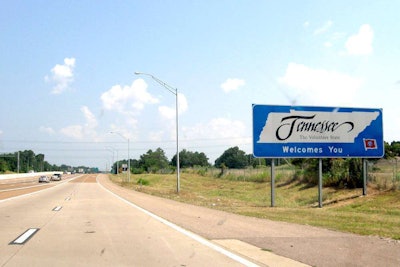 The Tennessee Department of Transportation (TDOT) has designated State Route 840 as Interstate 840, in a move that adds 77 miles to the interstate system and "encourages more economic growth along the corridor and more traffic diversion around Middle Tennessee's urban core."
"Having an interstate designation could encourage more industries to consider locating in Middle Tennessee, which increase employment opportunities for the state," the agency says.
TDOT says SR 840 was "initiated" in 1986 for economic development and to improve access to communities on the route. It was completed in 2012 and gives access to I-40 west and east of Nashville, and connections to I-24 and I-65. More than 20 "major" industrial sites have opened along the highway.
The agency expects the new designation will encourage freight and passenger traffic to take the route as a means of traveling around Nashville, in turn cutting down congestion in the area.
TDOT is putting up I-840 signage this week, and estimates it will complete this task by the end of the year at a cost of $230,000.