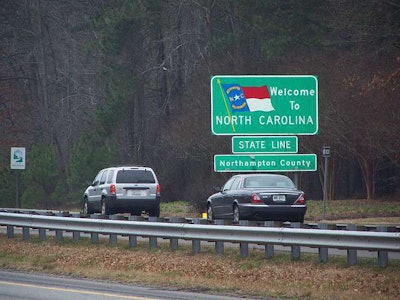 The North Carolina Department of Transportation (NCDOT) says it received "record" response to its call for public participation on its 2018-2027 State Transportation Improvement Program planning, citing a combination of an online survey tool and regional meetings for the interactions.
"We know people are busy, and it's not always possible or convenient to attend meetings," says Jamille Robbins, with NCDOT's public involvement group. "This new survey tool was designed to be quick and easy, and to allow citizens to be a part of the decision-making process from anywhere—sitting at their child's baseball game, lounging by the pool or on their couch."
The agency reports more than 3,000 people attended public meetings or visited the website during the June 20-July 22 comment period, with 1,423 providing comments and responses. The vast majority, 1,392, came through the online survey. NCDOT says only 160 people participated in "similar meetings" last year.
NCDOT will use the public feedback in scoring transportation projects for prioritization and funding. The final 2018-2028 STIP will be made available for public comment in January next year, with the final version to be released in June.