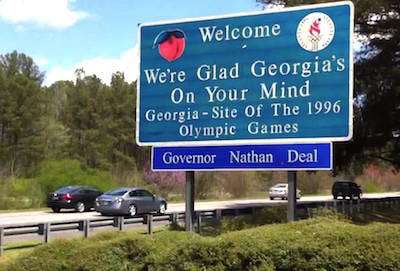 The Georgia Department of Transportation (GDOT) is using bridge bundles, a method of design-build contracts organized by geography, to help "accelerate the replacement" of 25 bridges across the state.
GDOT says this method, which used five design-build contracts that packages four to six bridges each, allows contractors to "efficiently streamline delivery by combining design and construction activities for the bridges in their bundled contract."
The agency adds the process is particularly effective in rural areas because the projects are "low-impact with no widening or additional right-of-way and limited approach work."
"Design-build bridge bundles are an innovative and cost efficient way to repair and replace some of our aging local bridges," GDOT Commissioner Russell McMurry said. "The process expedites delivery, minimizes public inconvenience, maximizes industry participation and allows us to get the best overall product for the lowest price."
GDOT says contractors have up to 1,095 days to complete all bridges in the bundles contract and offsite detours are allowed for up to 210 days for each bridge. The agency says this allows new bridges to open as soon as possible.
GDOT highlights five projects in east central Georgia benefitting from the process:
Laurens County: Jaybird Springs Road at Gum Swamp Creek Tributary, northeast of Chauncey; $1.2 million project;
Treutlen: Union Camp Road at Red Bluff Creek, northwest of Soperton; $1.5 million project;
Wilkes: Sandtown Road at Fishing Creek, northwest of Metasville; $2.3 million project;
Greene: Copeland Road at Greenbriar Creek, southwest of Penfield; $1.4 million project;
Morgan: Newborn Road at Little River, southwest of Rutledge; $1.3 million project