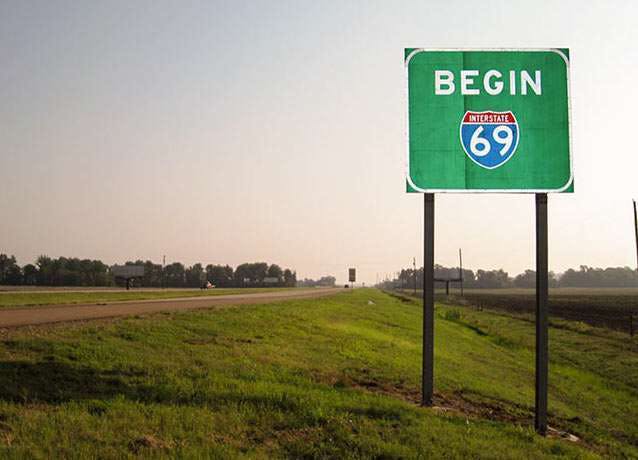 The governors of Indiana and Kentucky have signed a Memorandum of Agreement launching the Interstate 69 Ohio River Crossing Project and have committed $17 million together in their capital plans for the project.
"As the Crossroads of America, we know that roads mean jobs here in the Hoosier state," says Indiana Gov. Mike Pence. "The partnership we are announcing today is a significant step in completing the vision of I-69 that will strengthen our transportation network and support economic investment and opportunity for generations of Hoosiers to come."
"I-69 is opening up Western Kentucky like never before," says Kentucky Gov. Matt Bevin. "Advancing the Ohio River Crossing will continue to build on that momentum. This additional north-south trunk will invite investment and spark further job growth in Kentucky. Our partnership will pay dividends for the entire Commonwealth."
The two states plan to seek out "innovations" from private companies to "expedite" the preliminary design and environmental review. The agreement calls on the Indiana Department of Transportation (InDOT) to post formal requests for proposal this summer. Both states will split the costs and oversight.
"The environmental review and preliminary design will collect public input and study potential routes to connect the existing I-69 sections, the Robert D. Orr Highway south of Evansville and the upgraded Edward T. Breathitt Pennyrile Parkway south of Henderson." InDOT says.
The department says it also will be looking for public input on funding sources for the project, and the entire process for determining a route for the project will take roughly three years.
More details on the I-69 Ohio River Crossing project will be available at www.I69Crossing.indot.in.gov.