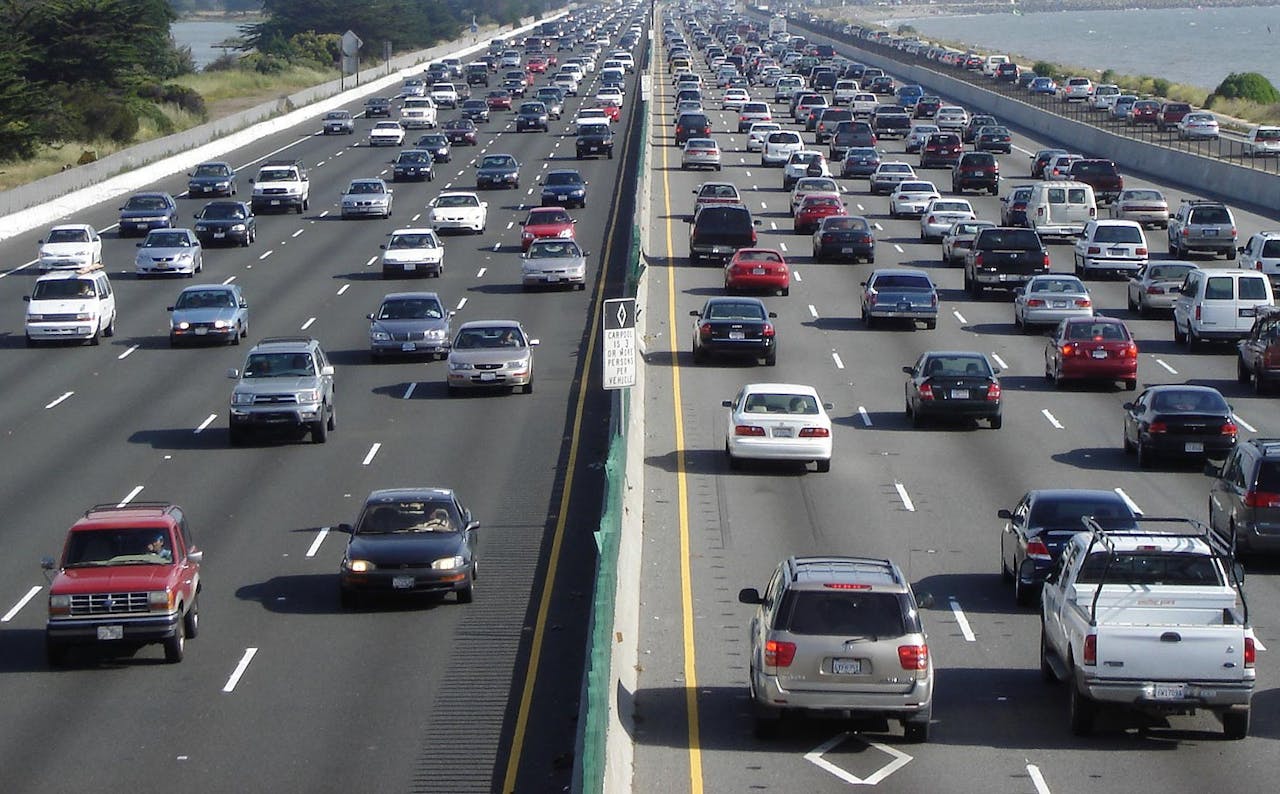 Vehicle miles traveled (VMT) for April is up 2.6 percent (6.8 billion) compared to the same month last year, reaching 272.8 billion, according to the Federal Highway Administration's (FHWA) most recent Traffic Volume Trends report.
The seasonally adjusted figure is 267.3 billion miles, which is slightly less than the statistics for March, dropping by 0.3 percent. The Bureau of Transportation Statistics (BTS) creates the seasonally adjusted VMT to "even out seasonal variation in travel and enable VMT comparisons with any other month in any year."
FHWA reports cumulative travel for the year so far has increased 3.7 percent compared to 2015, reaching 1.02 billion VMTs. According to historical data included in the report, this looks to be the highest VMTs ever recorded for the first four months of the year. California had the most for the month, at 31.7 billion, while Alaska had the fewest VMT at 447 million.
Only five states showed decreases – Wyoming (2.9 percent), North Dakota (2.9 percent), West Virginia (1.9 percent), South Dakota (1.1 percent) and New Jersey (0.1 percent). The top five states for increases include Hawaii (6.9%), Michigan (6.7%), Idaho (5.3%), Oregon (5.1%) and Utah (4.7%).
The Traffic Volume Trends report compiles data collected from roughly 4,000 continuous traffic counting locations across the country. The current monthly Traffic Volume Report and figures from previous years are available here.