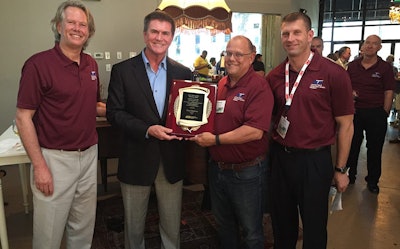 The American Road & Transportation Builders Association (ARTBA) has recognized two individuals, one private sector and one public sector, with its Jake Landen Highway Safety Award.
The award is given yearly to honor those making "significant and lasting contributions to the safety of our nation's highways." Individuals are eligible if they are employed by, or have retired from, a private business or public agency, made a significant contribution to highway safety and nominated by an ARTBA Traffic Safety Industry Division member.
The private sector winner for 2015 is Bryce Anderson, chairman of the traffic safety marking company Ennis-Flint. ARTBA says his more than 50 years of experience in the industry is a "testament to his life-long commitment to safety on America's roadways."
In 1967, Anderson formed Anderson Striping as a parking lot striping contractor, which ultimately evolved into Ennis-Flint, which ARTBA says is one of the largest traffic safety and pavement marking companies.
King W. Gee is the public sector winner. He is the director of engineering and technical services for the American Association of State Highway & Transportation Officials (AASHTO).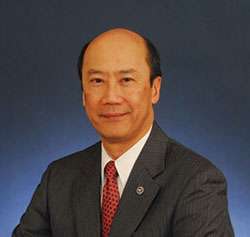 Gee spent 35 years with the Federal Highway Administration before his current role at AASHTO and was involved in "guiding oversight of major projects including safer and longer-lasting construction methods and materials."
He received the U.S. Presidential Rank Award for Meritorious Service in 2000 and 2008, and has been presented the U.S. Department of Transportation's Gold, Silver and Bronze Medals for Exceptional, Meritorious and Superior Achievement.
"Bryce Anderson and King Gee both define the virtues of this award, showing professional integrity, dedication, involvement and a pioneering spirit," said ARTBA Senior Vice President of Safety and TSID Managing Director Brad Sant. "They serve as examples of those who believe in their work to make America's roads safer."