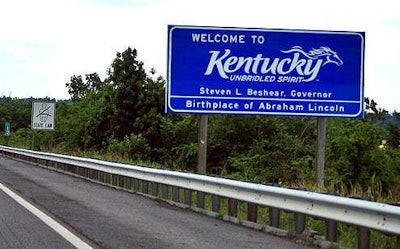 The Kentucky Transportation Cabinet (KYTC) is seeking public input on the goals it is proposing that would increase involvement of Disadvantaged Business Enterprise (DBE) in highway projects.
As defined by the U.S. Department of Transportation, DBE programs are designed to "level the playing field by providing small businesses owned and control by socially and economically disadvantage individuals a fair opportunity to compete."
The KYTC Office for Civil Rights and Small Business Development oversees the agency's DBE program and is preparing an annual, overall participation goal for fiscal year 2017. The new fiscal year begins Oct. 1 and the goal would be in effect for three years.
"The public forums offer DBEs, industry leaders and Cabinet officials a venue to collaborate on issues and concerns involving highway projects and proposed Cabinet goals," says KYTC Secretary Greg Thomas. "The Cabinet wants to ensure that disadvantaged businesses are represented fairly in the project award process."
The KYTC says the 2017 goals and methodology will be available here.
The office plans to host forums in June to explain the goals and how they were established at each of the 12 KYTC highway districts.
Written comments will be accepted and can be submitted online through the website or through the mail to:
Melvin Bynes
Office for Civil Rights and Small Business Development
Kentucky Transportation Cabinet
200 Mero Street, 6th Floor
Frankfort, KY 40622
Melvin.Bynes2@ky.gov