The Missouri Department of Transportation (MoDOT) has added 855 projects to its 2017-2021 State Transportation Improvement Program (STIP) plan, citing increased state revenues and the assurance of long-term federal funding due to last year's FAST Act.
MoDOT recently presented its latest STIP to the Missouri Highways and Transportation Commission (MHTC).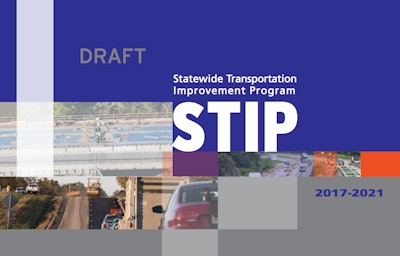 "This year's STIP allows us to make up a little bit of the ground that we lost the last two years," MoDOT Transportation Planning Director Machelle Watkins told the MHTC. "We'll be able to deliver more safety projects, and we'll be able to do a better job of maintaining our assets than previously expected. However, some areas of the state will still lose ground on the condition of their roads and bridges."
The 2017-2021 STIP has $3.97 billion available for construction awards, ranging from $700 million in 2017 to $860 million in 2020 and 2021.
Watkins stressed to the commission that while the increased funding will help preserve the existing Missouri road and bridge system (88 percent of the STIP projects are for that purpose), more funding will be needed for big picture needs.
"We have a long-term insufficient funding challenge if Missourians want more from their state's transportation system," she said. "And we don't have the resources available to attack the state's really big needs, like the reconstruction of Interstate 70."
The 2017-2021 STIP, which lists state and regional agency projects, is available for public review and comments until June 10. The plan, and instructions for commenting, can be found here.
MoDOT will present to the MHTC the submitted comments after June 10, and the commission will consider it for approval at its July 7 meeting.