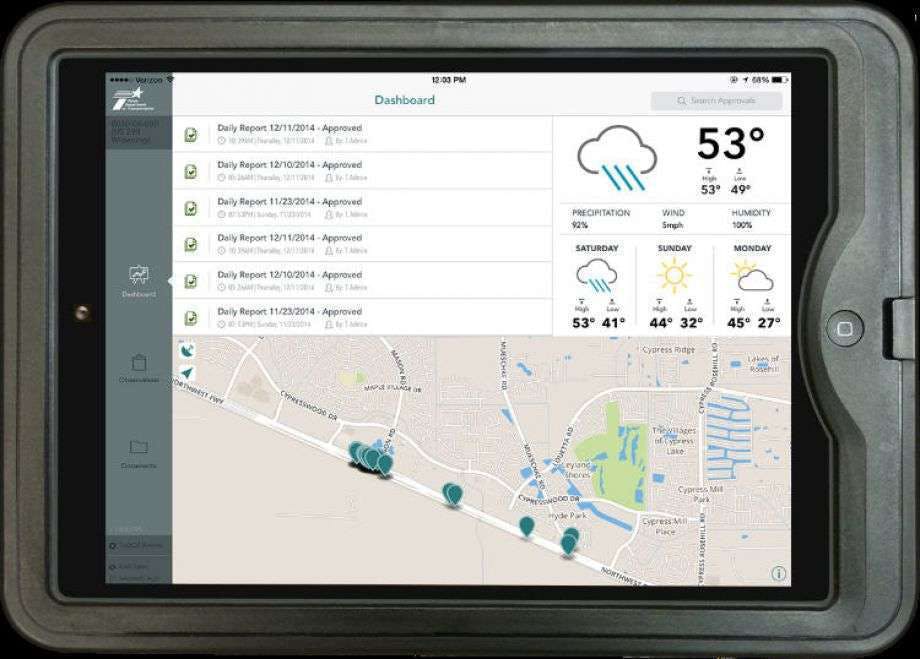 The California Department of Transportation (Caltrans) is partnering with Pavia Systems to use HeadLight software for real-time data management on a widening project on SR 84 in Livermore east of San Francisco.
HeadLight, a software-as-a-service (SaaS) inspection platform, compiles real-time, direct input from project inspectors on the job and is designed "exclusively for road-owning government agencies to gain easier, more effective and less-costly ways" for in-the-field project inspections.
"We are excited to work with Pavia Systems to incorporate their innovative HeadLight software into our e-Construction pilot initiative," says John Hancock, head of Caltrans construction innovation. "We have more than 600 construction projects ongoing in the state and we are hopeful we can use technology such as HeadLight on future California road projects to enhance our project inspection process."
The agency hopes HeadLight will help improve the data collection process for inspections and to keep the project on time and on budget. The Livermore project will continue through fall of next year.
"Hats off to Caltrans for leveraging innovation to deliver transportation projects more efficiently and cost effectively to benefit the California traveling public," says Si Katara, president and co-founder of Pavia Systems. "Helping our customers increase the value they can deliver for taxpayers by using technology is what drives our business."
The National Center for Asphalt Technology is using the HeadLight system in its latest cycle of Pavement Test Tack research.