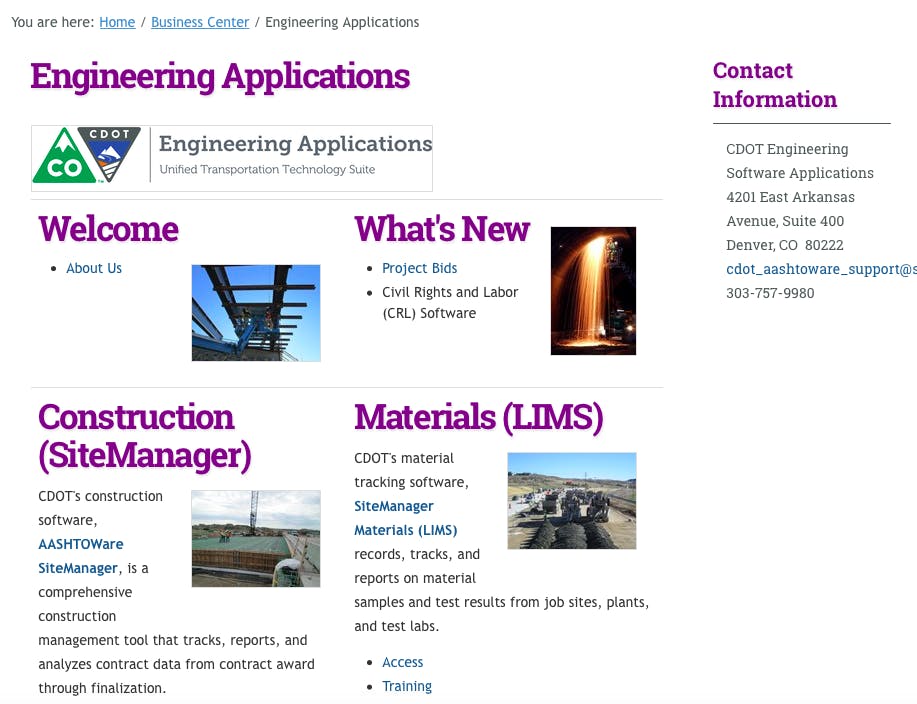 The Colorado Department of Transportation's (CDOT) Engineering Applications Group recently launched a website for contractors to serve as a clearinghouse for software support.
The site includes training schedules, documents, SiteManager access, Pay Estimates, Bridge Applications, Payment Resources, and Project Bids.
"We felt that the software information that contractors needed was difficult to locate and required multiple clicks to finally get to the information that was needed," says Engineering Applications Manager Lekshmy Sankar. "We created this new website in response to customer requests to enable them to find information quickly and easily.  Now users just need to go to the Business Center on CDOT's website to find the Engineering Applications website with one click rather than three."
The site is available at https://www.codot.gov/business/engineeringapplications/, or can be accessed via the Engineering Applications section on the Business Center tab on https://www.codot.gov.
CDOT says old bookmarks to SiteManager or Pay Estimates will no longer work and will need to be updated. The Pay Estimates function will retain the same "look and feel" and will operate the same way. It can also be accessed from the main Business Center page.