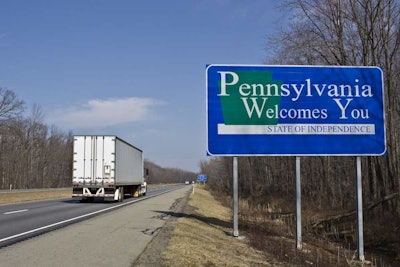 Today, the Pennsylvania Department of Transportation (PennDOT) is distributing $445.3 million in liquid fuels payments to certified municipalities to be used in bridge and road maintenance.
The payments are available due to the state's Act 89 transportation plan.
This year's distribution is a 16-percent increase compared to the $381 million sent out last year. The last year before Act 89 began, 2013, PennDOT distributed $320.8 million.
"While Pennsylvania has the fifth-largest state-maintained road system in the country, we also have a vast network of locally maintained roads," PennDOT Secretary Leslie Richards says. "These funds are essential to communities across the state as they preserve and improve these vital connections to the state highway and bridge network."
Throughout the state, nearly 73,000 miles of municipality-owned public roads are eligible for liquid fuels payments. PennDOT says the payment formula is based on population and miles of locally-owned roads. Eligible roads are formally adopted as a public street by the municipality, must meet dimension requirements and be able to "safely" accommodate vehicles driving at least 15 miles per hour.
The complete list of local payments is available here. Look for the MLF Statewide Allocation Report—2016. Previous reports are listed in reverse chronological order.