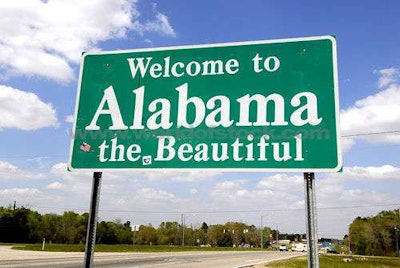 The Road Improvement Program (TRIP) has identified the top 50 most needed transportation improvements in Alabama in its most recent report, indicating that poor road and bridge conditions "threaten to stifle economic growth and development" in the state.
In the report, TRIP says these projects include expanding highways, bridges and building new structures.
Sixteen percent of the state's major urban roads are in poor condition, nine percent of the bridges are structurally deficient and 13 percent are functionally obsolete, the group states.
This chart shows the top 20 projects the organization says are needed.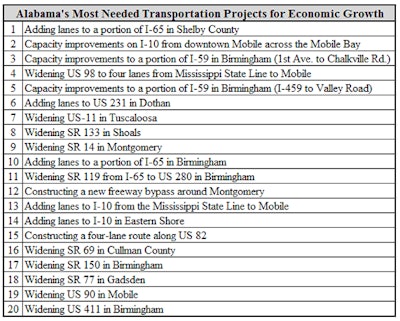 TRIP says $4.6 billion in funding would be needed to complete all 50 projects, which includes 10 widening projects on 63 miles of interstate. The group adds forecasted traffic growth will make 630 miles of the interstate system within Alabama's borders even more congested than current conditions and will need more capacity.
TRIP also notes in its report the state's overall traffic fatality rate in 2013 was 1.31 per 100 million vehicle miles traveled, roughly 20 percent higher the national average. The rate on rural-non-interstate roads was 2.11.
"Birmingham serves as a crucial transportation hub in the Southeast, therefore we need to enhance our infrastructure in order to be competitive and protect our future in economic development," said Brian Hilson, president and CEO of the Birmingham Business Alliance. "The TRIP report outlines road projects that will spark economic growth and ensure public safety."
The state is considering an increase in its gas tax, with lawmakers holding a series of meetings across the state in January to discuss such an increase.