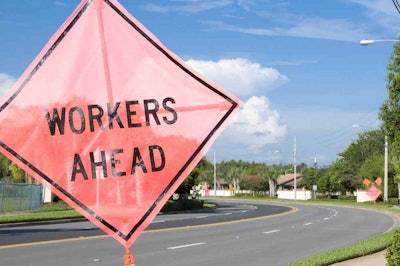 A Michigan road worker was killed and another was injured this week after they were struck and killed by a semi-truck in Wexford County.
WPBN/WGTU reported that Sean Jordan was outside of his parked utility truck finishing up installing a highway sign on U.S. Highway 131 with his coworker Daniel Moomwa at around 5 p.m. when the crash happened.
A semi-truck was exiting the highway and crossed the white fog line into the work area and hit the utility truck and a large highway arrow trailer sign.
Holly died at the scene of the crash and Moomwa was taken to a nearby hospital before being flown by air ambulance to another.
According to MLive, the two men struck by the semi were contract workers placing signs along the side of U.S. 131.
The driver of the semi, Scott McCant, was arrested by police and charged with reckless driving causing a death.