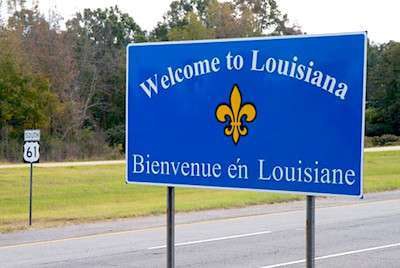 Louisiana Department of Transportation and Development (LDOTD) Secretary Shawn Wilson has added four members to his executive staff, with three being part of the previous administration.
"I have worked with these highly qualified individuals as they joined the executive team at LDOTD. They have a wealth of knowledge and experience that I value," Wilson says. "The citizens of this state deserve a first class transportation system, and these leaders will help us reach our goals."
Rhea Victorian, not previously on the executive staff, was named as the new executive secretary. She previously served as administrative assistant to the undersecretary of transportation and has been with LDOTD for 10 years. Before that she worked for the Department of Revenue, Division of Administration and the Office of Group Benefits for more than 30 years total of experience working for the state.
Eric Kalivoda will continue to serve as deputy secretary, a position he has held for six years. He has been with LDOTD for 24 years, having previously worked as the assistant secretary of planning and in several engineering management positions.
Cheryl Duvieilh carries on beginning a seventh year as executive counsel and has been with the agency for 19 years, serving as a construction attorney and direct advisor to the chief engineer. Before that she served as a tax attorney for the Department of Revenue.
Kirk Gallien will continue as assistant secretary of operations, carrying on after two years in the position. He has been with LDOTD for 25 years and previously served as the district traffic operations engineer and assistant district administrator of operations for the Monroe District.
Wilson became LDOTD secretary in January, replacing Sherri LeBas who served in the role for rive years. Prior to that, he had been the LDOTD chief of staff for 10 years.