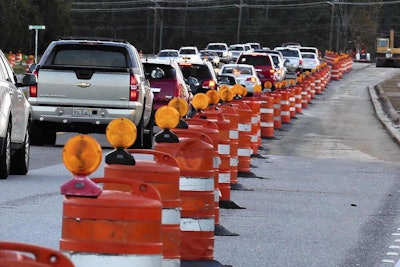 A construction worker in Oregon died after suffering a heart attack while working on a highway construction project.
The Blue Mountain Eagle reported that the Patrick Cullen, who hailed from Eugene, Oregon, was working at a construction site Nov. 17 on Highway 395 when he went into cardiac arrest.
Cullen was working for Wildfish Standard Paving Company on the Highway 395 project when he died.
"Members of the crew responded and performed CPR until the ambulance arrived," Wildfish Standard Paving Company's Randall Hledik said. "It was very tragic."