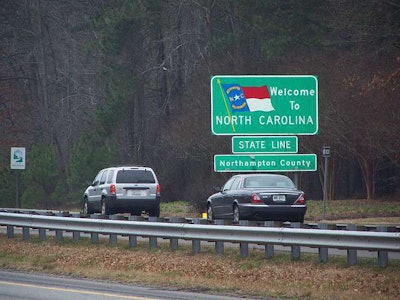 North Carolina has been able to add 168 new projects to the state's 10-year construction calendar with the help of the legislature freeing up $1.6 billion for highway projects over the next decade.
According to North Carolina Gov. Pat McCrory, the state's recently passed budget reforms have added $700 million in new funding over the next two years and an additional $1.6 billion over 1o years.
"The reforms I signed into law will get these roads built sooner. The primary purpose of the reforms was to ensure transportation funds were being spent on transportation projects and not diverted to other state programs." McCrory said. "These budget reforms, coupled with our 25-Year Vision and the new transportation funding formula that emphasizes congestion relief, safety and job-creation will make North Carolina more competitive and prepared for future economic growth."
Of the 168 total projects added to the state's calendar, McCrory singled out three projects that have been added thanks to the funds: completion of the eastern portion of the Winston-Salem Northern Beltway, which will be part of the future Interstate 74 corridor; the Weddington Road and Interstate 485 interchange has been moved up three years; and the Mid-Currituck Bridge in Currituck County.
The full list of the new projects added to the 10-year construction calendar can be found on the North Carolina Department of Transportation website.