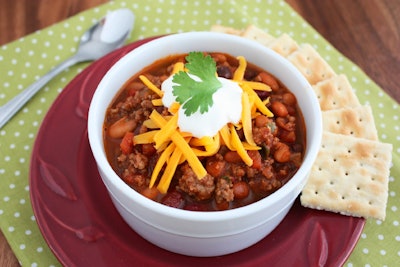 The Missouri Department of Transportation (MoDOT) has planned its annual chili dinner fundraiser for the Christmas Angels program to raise funds for needy children in southeast Missouri. Volunteers purchase gifts for the children using the funds raised.
Current MoDOT employees and retirees will cook, pack and deliver chili for the event, which is scheduled for Dec. 3. Last year, the event raised nearly $5,500, which helped more than 100 children.
"The program began decades ago with a crock pot of chili and the desire to help at least one child," said Jeff Wachter, a transportation project designed with MoDOT. "With the help of area businesses, organizations and generous individuals, the program has grown."
He added that many businesses and organizations purchase chili for their employees. "Participants receive a hot lunch and help needy families at the same time," Wachter said.
Contact Wachter by email or by phone (573-472-5294 ) for more information about the Christmas Angels program.