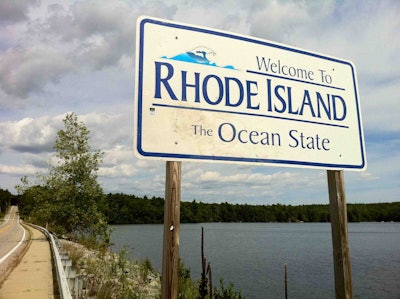 The Rhode Island Department of Transportation has released to the public a $4.7 billion 10-year transportation improvement program that promises to repair 453 bridges in the first five years and fund $708 million in pavement projects.
"A predictable and reliable capital program is a critically important part of putting RIDOT's house in order and the state's roads and bridges back into good shape," RIDOT Director Peter Alviti Jr. said. "Plan your work and work your plan, that's what we're doing at RIDOT."
With this new plan, RIDOT would be able to work on 201 more bridges in a five-year span than is possible via current funding. The department also would be able to generate and estimated $800 million, half from bond funds and half from Federal Transit Administration New Starts discretionary funding, to speed up the Route 6/U.S. 10 interchange project, which has been delayed for roughly 30 years. Pavement projects would get $30 million more than current funding can generate.
Drainage projects, a current issue for the state, would receive $112 million for maintenance, reconstruction and repair of catch basins, outfalls and stormwater treatment systems. Upgrades and replacements for traffic safety systems, such as traffic lights/signals and streetlights, would receive $212 million, and transportation alternatives, including sidewalks, crossing improvements and bike/pedestrian paths, would see $130 million.
The plan is available for download here and must be approved by the Federal Highway Administration and the Rhode Island State Planning Council as part of the statewide Transportation Improvement program. Federal funding will continue if the plan is in place by Oct. 1 next year.