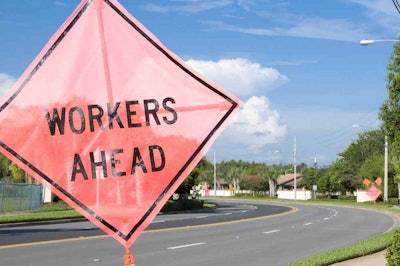 Just six days after a California Department of Transportation contractor was killed by a likely impaired driver near San Diego, another worker has died under similar circumstances in Oakland.
According to the San Francisco Chronicle, Caltrans worker Miguel Delacruz was working on a paving project Saturday on Interstate 580 when a vehicle drove through a closed off construction zone and stuck Delacruz before hitting a generator and and a pickup truck.
The two left lanes of the four-lane highway were closed, but the driver lost control of his vehicle and entered into the work zone.
Delacruz died at the scene of the accident. The driver, who wasn't injured, was charged with driving under the influence and vehicular manslaughter.
Less than a week before Delacruz was killed, another Caltrans worker was killed inside an Interstate work zone. The worker, who wasn't identified, was repairing sprinklers when an SUV being driven by a suspected impaired driver veered off an exit and rolled down the hill, striking and killing the worker.