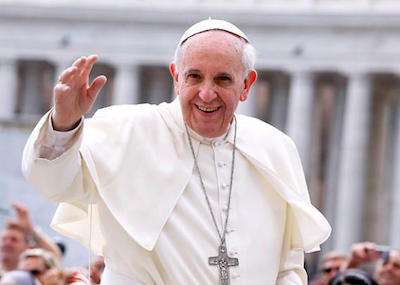 Pope Francis is heading to Philadelphia this month, and the state is shutting down all of its major projects during the papal visit.
According to the Associated Press, major road projects in the city of Philadelphia will be put on hold from September 22 through September 27 while Pope Francis is in town. He is visiting the Philadelphia area for the World Meeting of Families.
All of the lane closures due to construction on Interstate 95 and other expressways in the area will be back open for the week.
PennDOT spokesman Gene Blaum said lane closures on key roads in Delaware County, Montgomery County and Bucks county would all be limited.
PennDOT hopes this plan will keep the routes to the suburban areas of Philadelphia clear as the visitors flock to the city for the papal visit.