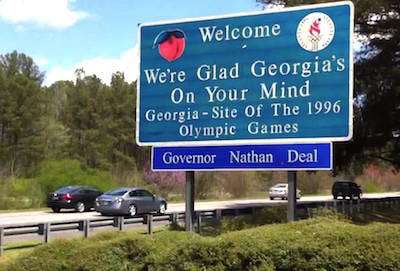 The Georgia Department of Transportation (GDOT) has awarded two bridge and approach construction contracts that will be funded from a bridge bond program instituted this year by the state.
The two projects, one in the southern county of Jeff Davis, and the other in the northern county of Elbert, are being financed through a $100 million one-time 20-year bond-financing program specifically designed for the "repair, replacement and renovation of bridges statewide."
These bond allotments represent the majority of a $111.5 million bond resolution adopted by the Georgia State Transportation Board (GSTB) in May.
"When you look at using bond money, you want something that has a long life. And a bridge has a 75-year lifecycle," GDOT Commissioner Russell McMurry said. "Obviously $100 million does not address all bridges, but it greatly helps to advance many necessary projects. GDOT is very appreciative of the Legislature's commitment to taking care of Georgia's critical infrastructure."
Twenty-five bridges were added to a priority list and approved by the GSTB for repair or replacement in fiscal year 2016. The projects in Jeff Davis and Elbert counties are the first two to be funded. GDOT has reported that there is a backlog, like many DOTs across the country, of bridge projects. Last year, they reported 60 bridges were replaced or built. The optimal number of bridges replaced per year is 200, they said.
"All bridges serve a critical role in Georgia, from our Interstates to rural roads. If a farmer can't get his crops out of the field and across a bridge because it's not strong enough, that has a negative impact not only to the farmer, but also to the economy," McMurry said.
The project in Jeff Davis County consists of a bridge and approaches over Whitehead Creek on U.S. 221/SR 135. The $3.7 million contract goes to Southern Concrete Construction, Albany, and will be completed by the end of 2016.
The Elbert County project involves approaches and a bridge over Pickens Creek on SR 368. E.R. Snell Contractor, Snellville, plans to complete the project by August 2016 at a cost of $1.9 million.