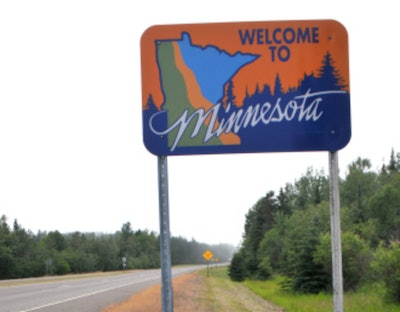 When departments of transportation get complaints, it's usually about some road or another needing work done. But the Minnesota Department of Transportation has been getting complaints that they are simply doing too much road work.
KARE 11 reported that MnDOT has seen a spike in complaints from drivers in the Minneapolis area asking why the department chose to undergo so many projects at once.
Work began on a project on Interstate 394 on Monday, and that added to major construction project already underway on Highway 11 and Interstate 494.
"We knew soon as we went this way, it was going to be painful for people. We're going to try to live through it,"  MnDOT's John Griffith said. "… As we line up these projects, we're thinking ahead, but really when we get the cross routes, they start to overlap and start to factor into each other."
Unfortunately for Minnesota drivers, the construction season is so short that overlapping projects are unavoidable. And Griffith said the department has chosen to do major reconstruction projects in order for the roads to be in good condition for 15 years, but more involved projects take more time.
"Do we want a bigger fix? Do we want that pavement to last a little longer? Not having to come back every three to four years?" Griffith said.