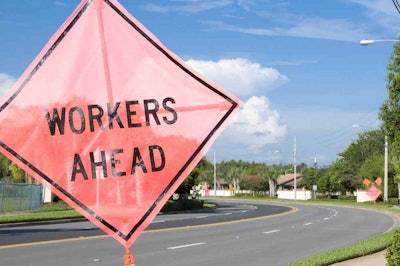 Drivers in New York should probably expect to see more police officers in construction work zones this week.
The Buffalo News reported the New York State Police is in the middle of "Operation Work Brake" in an attempt to make work zones more safe for both the workers and the drivers passing through.
State patrol officers began to put a more vigilant eye on the Thruway traffic on Monday and will continue to do so throughout the week.
"Operation Work Brake" was created after the Work Zone Safety Act of 2005 was enacted to increase fines for those caught speeding in a work zone.
Last year, the New York State Police issued more than 2,500 tickets, half of which were for speeding.