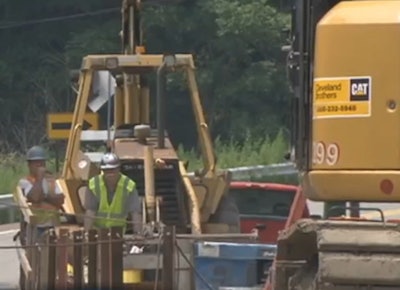 A man working on a Pennsylvania Department of Transportation bridge rehabilitation project was killed last week when an embankment collapsed.
According to a report from WBRE TV, 37-year-old Richard Gold III was working the morning of July 7 inside of a trench as part of a crew performing rehab work on a bridge off of Route 42 near Millville.
Around 8 a.m., an embankment near the bridge collapsed, wedging Gold against a concrete wall inside the trench and killing him.
Gold worked for Williamsport-based contractor Susquehanna Survey.
Officials are still investigating what caused the embankment to collapse but told WBRE a heavy rain the night before could have been a factor.