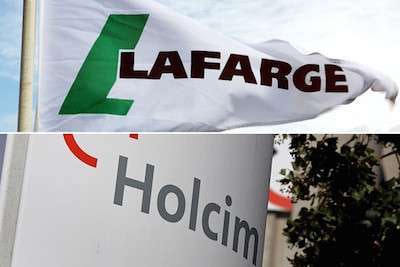 The merger of Holcim and Lafarge has been completed, and LafargeHolcim has emerged as the largest aggregate producer in the world.
Holcim announced in a press release that all of the conditions to complete its merger with Lafarge were complete July 10 with the success of the public exchange offer. The merger completion activates the new Board of Directors and new CEO Eric Olsen.
The newly-created LafargeHolcim will officially launch July 15.
"This new company is built on the rich history and culture of Lafarge and Holcim and its teams," Co-Chairman of the LafargeHolcim Board of Directors and former CEO of Lafarge Bruno Lafont said. "The merger has not only resulted in a larger and more global company but brings about a unique set of complementary capabilities to capitalize on. Under the leadership of Eric Olsen, the new Group will foster a new operating model and create more value for all our stakeholders."
According to Reuters, Holcim holds 87.46 percent of the share capital of Lafarge and approximately 83 percent of the French company's voting rights.
The new company is expected to have nearly $40 billion in annual sales. It has a presence in 90 countries and over 115,000 employees. LafargeHolcim shares will be traded on the SIX Swiss Exchange and the Euronext in Paris starting July 14.
Lafont's fellow co-chairman and former Holcim Chairman Wolfgang Reitzle said the merger's completion was important for all of the aggregates industry.
"Today's closing is a historic event – not only for our two founding companies but also for the industry as a whole,"Reitzle said. "LafargeHolcim has a unique business portfolio, is the industry benchmark in R&D and offers its customers the widest range of innovative and value-adding products, services and solutions – from smallholders to large enterprises and most complex projects."