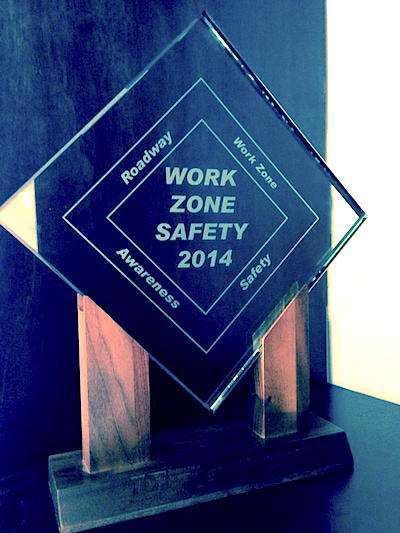 The American Road & Transportation Builders Association (ARTBA) seeks nominees for an award to "recognize outstanding public and private sector programs that are helping reduce accidents, injuries and fatalities" in road work zones.
ARTBA's Transportation Development Foundation is looking to recognize nominees in three categories for its 2015 Roadway Work Zone Safety Awareness Awards.
The categories include:
Outreach Campaigns
"Honors the efforts of national, state and local private sector organizations, such as construction companies, utility companies or trade associations, which promote roadway work zone safety through implementation of employee and/or public education campaigns and training programs."
Worker Traning
"Recognizes national, state and local training programs by public or private sector organizations aimed at creating a culture of safety, or expanding safety knowledge, for those who work in roadway construction zones."
Innovations in Technology
"Honors manufacturers of equipment and products that use innovative technology to improve safety for motorists and workers in and around roadway work zones."
Nominations are due Aug. 17 and need to be submitted at www.artbatdf.org. The awards will be presented at the association's National Convention in Philadelphia on Sept. 28.