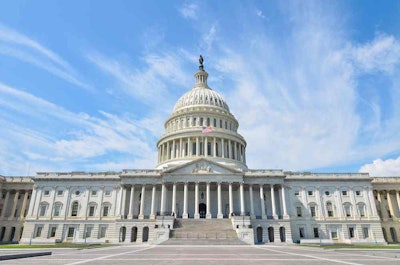 The House of Representatives narrowly passed a spending bill Tuesday night to fund transportation and housing projects. The $55.3 billion bill passed 216-210, according to a report from The Hill. All House Republicans but 31 voted for the bill, while only three Democrats voted in favor.
Last week, President Barack Obama threatened to veto the bill if it ends up on his desk.
There was also a late push by the conservative policy advocacy group Heritage Action to oppose the bill. Heritage Action said the bill spent too much money on infrastructure projects.
The bill provides about $1.5 billion more than the current spending levels, but it's $9.7 billion less than what the Obama Administration's GROW America Act would provide.
"The bill freezes or cuts critical investment in transportation that creates jobs, helps to grow the economy, and improves America's roads, bridges, transit infrastructure, and aviation systems, benefiting towns and cities across the United States, as well as investments in ending homelessness, strengthening communities, and providing rental housing assistance for poor and vulnerable families," the White House said in a statement last week.
Obama was also against the policy riders in the bill that restrict travel to Cuba and undo trucking regulations. Democrats attempted to add an amendment to get rid of the Cuba restrictions, but their efforts failed. Republicans also blocked Dem attempts to increase the bill's funding for Amtrak and the D.C. Metro.