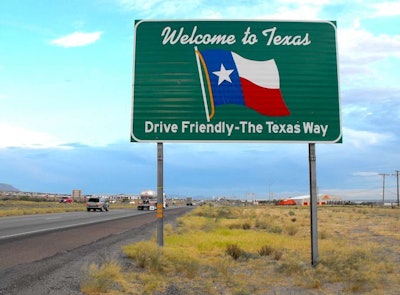 The Texas Transportation Commission approved 28 additional projects under the state's Proposition 1 funding, reaching a total of $203 million worth of work in the third round of the program.
Projects in the first round this year reach $52 million for seven projects, with the second round encompassing $168 million for 23 projects. Sixty projects have been approved so far this year.
"The Commission has again acted in a prudent manner, and our state's transportation system will benefit because of it," said Texas Department of Transportation Executive Director Joe Weber.
"The message from community leaders and local planning organizations, as well as the message sent by voters when they approved Proposition 1 last November, is that transportation concerns must be addressed in a manner that is both efficient and effective. The Commission's action today enables us to do just that."
Proposition 1, which was approved by the Texas voters last November, will fund 200 projects throughout the state, which will cover more than 800 miles of highway rehabilitation. This also will include 500 miles of new highway lanes; 114 replaced, widened, or rehabilitated bridges; and 159 miles of passing lanes added to rural highways.
Proposition 1 Third Round Project Funds
County Bid Total
Howard $28.85 million
Hemphill $19.61 million
Donley $1.10 million
Gray $2.46 million
Panola $1.44 million
Cass $5.06 million
Upshur $0.36 million
Bowie $3.82 million
Jasper $4.31 million
Eastland $3.33 million
McCulloch $3.35 million
Wheeler $3.14 million
Harris $33.43 million
Montgomery $7.42 million
Fort Bend $31.09 million
Webb $1.68 million
Polk $1.22 million
Bexar $22.71 million
Atascosa $11.86 million
Gregg $5.58 million
Coryell $2.98 million
McLennan $2.63 million
Wichita $1.79 million
DeWitt $0.93 million
Austin $10.53 million