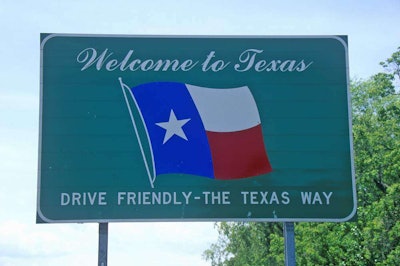 The Texas Transportation Commission (TTC) has approved roughly $168 million for 23 Texas Department of Transportation (TxDOT) road projects as part of the state's Proposition 1 funding program.
Last year Texas voters approved Proposition 1, a program that has $1.74 billion available for transportation projects in 2015. In late March, the TTC approved nine projects representing more than $52 million in road project work.
Proposition 1 will fund 200 projects throughout the state, which will cover more than 800 miles of highway rehabilitation, TxDOT said. This also will include 500 miles of new highway lanes; 114 replaced, widened, or rehabilitated bridges; and 159 miles of passing lanes added to rural highways.
"The Texas transportation system will see needed improvement as a result of the projects approved today," said TxDOT Executive Director Joe Weber. "By working with community leaders and local planning organizations, we have selected these projects that will help address the transportation concerns of our citizens. Texans made a strong statement in voting for Proposition 1 last November, and it is now our responsibility to ensure these funds are put to use in the most efficient and effective manner."
A complete list of this round of Proposition 1 projects is available here.