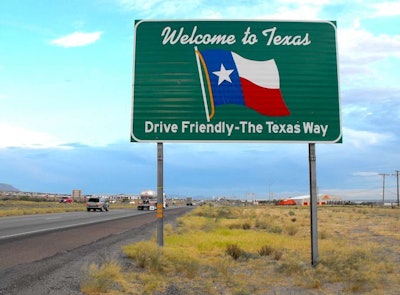 The Texas Transportation Commission awarded contracts for nine projects in seven Texas Department of Transportation's (TxDOT) districts, representing more than $52 million in road project work.
The funding comes from the state's Proposition 1 funding program, approved by Texas voters last year, and representing $1.74 billion available for transportation projects in 2015.
The seven districts include Abilene, Atlanta, Austin, Laredo, Lubbock, Wichita Falls and Yoakum.
"Texans sent a clear message last November that funding transportation projects is paramount, and TxDOT is working diligently to deliver these projects with integrity and in the most efficient and effective manner," said TxDOT Executive Director Joe Weber. "This investment in infrastructure is welcome news for commuters, travelers, businesses and industry, as well as all proponents of a safe and connected transportation system."
Proposition 1 will fund 200 projects throughout the state, which will cover more than 800 miles of highway rehabilitation, TxDOT said. This also will include 500 miles of new highway lanes; 114 replaced, widened, or rehabilitated bridges; and 159 miles of passing lanes added to rural highways.