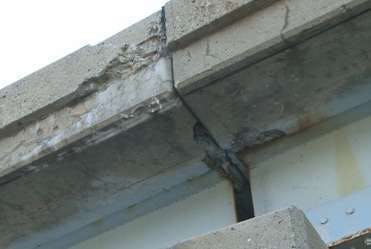 A study has found that 21.5 percent of Indiana's bridges are considered deficient.
ABC 6 in Indianapolis reported in addition to 4,103 of the state's bridges being deficient, 11.5 percent were considered functionally obsolete. Ten percent are structurally deficient.
The state's General Assembly sent $200 million to for transportation construction in the budget, but money from the state and federal gas taxes isn't enough to address all of the deficient bridges.
Indiana Transportation officials are calling for the federal government to step up and pass a new long-term transportation bill instead of just patching the funding.
"We'd like to see a long-term federal bill that would allow us to plan a bit further into the future, but at the same time, we're looking at the latest information and planning those decisions in the timeline it takes," INDOT spokesman Will Wingfield said.
INDOT is conducting a study on funding options for the state's infrastructure, and the findings will be presented later this year.
Better Roads compiles annual and award-winning Bridge Inventory report. The report surveys engineers from every state and Washington, D.C., about the bridge conditions. You can view the Bridge Inventory here.