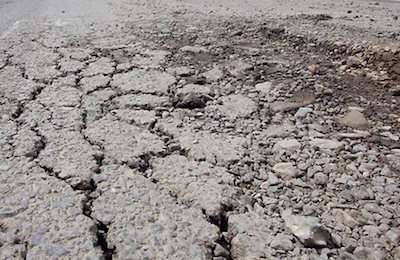 A grant of $2 million from the Community Development Block Grant (CDBG) will be used to repair roads in Duquesne, a small Missouri community that was struck by the EF-5 tornado that also decimated nearby Joplin in May 2011.
Heavy equipment and heavy loads passing through Duquesne damaged the city's roads during debris removal following the tornado. The area has had at least $1 billion worth of construction projects in the four years since the event destroyed approximately 8,000 homes and businesses and resulted in the death of 161 people.
The Missouri Department of Economic Development will administer the funds from the CDBG, which is part of the U.S. Department of Housing and Urban Development.
Gov. Jay Nixon announced the grant at a ceremony marking the anniversary of the tornado.
"Four years ago, I made a commitment to the people of this region that we would be with you every step of the way until the job of rebuilding was done," Nixon said. "Today, the State of Missouri continues to deliver on that commitment with an additional $2 million to repair roads in Duquesne that were damaged by the expedited removal of debris in the weeks and months following the tornado."
Repair projects include removing and replacing failed sections of pavement, overlay repairs, raising shoulders to match the new and rehabilitated pavement and storm water piping reconstruction.