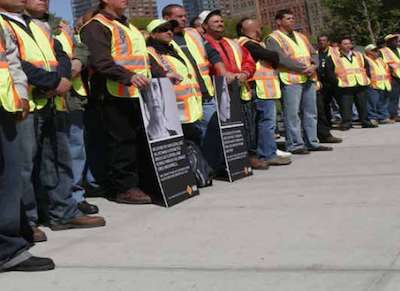 The American Traffic Safety Services Foundation awarded its Roadway Worker Memorial Scholarship to three students who each lost a father during work zone accidents.
The foundation awarded Lyndsay Morgan of Cape Coral, Florida, and Andrea Pair of Spiro, Oklahoma, $5,000 each and Carl Moser of Middletown, Maryland, $6,000.
Morgan's father, Steven, was working on a roadway construction project for DBi Services in 2011 when he was struck by a vehicle and killed. Morgan is a communications major at Florida Gulf Coast University.
Pair's father, Shannon, died after a car hit him while he was working for Time Striping on a road project in 1998. Pair is attending Northeastern State university in Tahlequa, Oklahoma, where she plans to major in chemistry.
Moser's father, Richard, worked for the Maryland State Highway District when he was died after being hit by a pickup truck. Moser plans to major in electrical and computer engineering at Franklin W. Olin College of Engineering in Needham, Massachusetts. Moser was awarded an additional $1,000 Chuck Bailey Memorial Scholarship for his volunteer work.
The Roadway Worker Memorial Scholarship is awarded annually to the children and dependents of workers killed or disabled during work zone accidents. The Foundation is currently accepting applicants for the 2016 scholarships, and more information can be found at www.atssa.com.