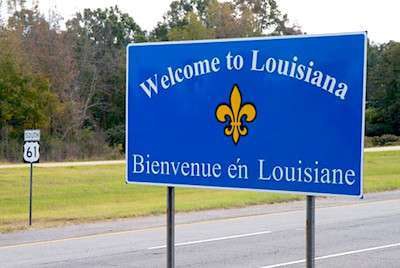 About $400 million in annual funding for Louisiana roads and bridges is in jeopardy after the state's Senate Finance Committee approved a new bill on Thursday.
The Advocate reports the committee approved Senate Bill 221 to provide up to $100 million as opposed to the $400 million that was initially planned.
However, the initial plan for $400 million was based on a 2008 law that would only transfer the money once state revenues reach a certain level. That level isn't expected to be reached until at least 2020.
The state's Department of Transportation and Development secretary, Sherri LeBass, said the department needs at least $400 million for major projects. And there are quite a few projects on the to-do list. The state has about $12 billion in backlogged projects.
Senate Transportation Committee Chairman said the latest bill is needed because there's no way of knowing when the state might hit the revenue goals called for in the 2008 law.
"It's just not going to happen," Adley said. "… All you have to do is look around and see what is happening."
The new bill will send $100 million more to road funding each year if certain conditions are met starting July 1, 2016.
Louisiana Associated General Contractors CEO Kenneth Naquin said he understands the reasoning for the Senate Bill 221 even it is sending less money than was planned to infrastructure improvements.
"Was the Transportation Trust Fund ever going to get $400 million? Who knows?" Naquin said. "Sen. Adley's theory is, 'Let's take something because we may not get anything.