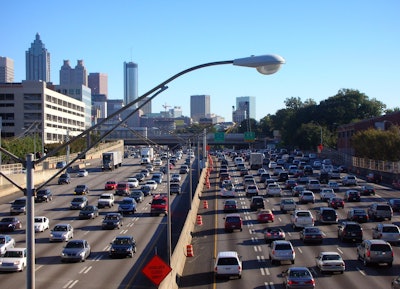 The construction industry in Georgia will get a substantial boost in 2015 thanks to the state's new budget and a big highway bill.
According to a report from the Atlanta Journal-Constitution, Gov. Nathan Deal will sign a budget marking $1.1 billion in borrowing for construction and equipment purchases alone. The equipment will be used in numerous construction projects across the state.
The paper reports the bond package also includes $100 million for bridge replacement and repairs across the state as well as $75 million for transit projects.
Georgia legislators also passed a substantial highway funding bill that the AJC reports could funnel an additional $900 million per year into road and bridge projects.
You can view a full listing of funded projects at the AJC.