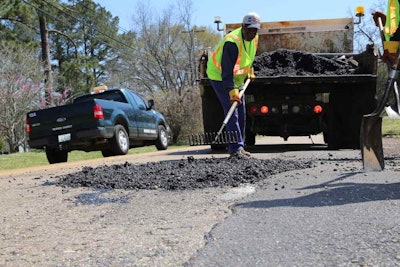 Work is presently underway by Mississippi Department of Transportation to repair potholes in roads damaged by an unusual foe to highways in the south—winter weather.
"Our crews will be working to repair potholes caused by the recent winter weather as quickly as possible," said MDOT Executive Director Melinda McGrath. "The weather is a major factor in how quickly we can complete the necessary repairs."
Heavy rains and dangerous winter weather combined to create perfect road damaging conditions with the freeze/thaw cycle. Earlier in March, the Federal Highway Administration released emergency relief funds to help pay for repairs caused by the weather.
One of the first projects to utilize the funds was to repair sliding on an Interstate 220 ramp.