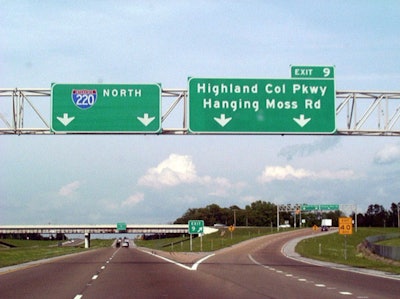 The Federal Highway Administration (FHWA) is providing $500,000 in emergency relief funds to help the Mississippi Department of Transportation (MDOT) to repair "federal-aid roads damaged by rainfall".
Flooding from severe winter weather, including excessive rainfall, this year has caused extensive erosion along Interstate 220 embankments, damage that will cost an estimated $1 million to repair.
"These emergency funds will help state officials make immediate repairs necessary to restore critical transportation links," FHWA Deputy Administrator Greg Nadeau said. "We are working closely with MDOT to ensure there is no further damage."
FHWA's Emergency Relief Program funds are reimbursed to states to help pay for work on bridges and highways, including creating detours and replacing safety devices, that are damaged by natural disasters and emergency situations.