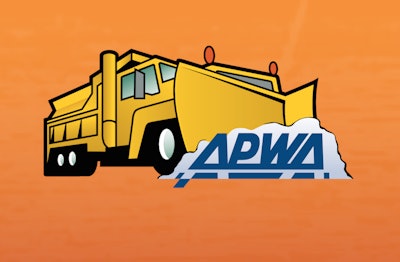 The American Public Works Association (APWA) is expecting more than 1,500 snow and ice management professionals at its annual North American Snow Conference dubbed "The Show for Snow," April 12-15 in Grand Rapids, Mich.
"APWA's Snow Conference will feature a concentrated collection of industry-leading snow and ice education sessions, and an exhibit floor with vendors showcasing the latest technologies and equipment," said APWA Executive Director Peter B. King.
"This year's Snow Conference will feature the largest exhibit floor in Snow Conference history with more than 190 companies and 440 booths where attendees can learn of products and services focused on snow and ice removal, winter road maintenance, fleet operations, emergency management and sustainability in winter operations," King said.
Exhibits will be open starting at 4:30 p.m. on April 12 and will close at 1 p.m. on April 14.
Events include the follow sessions:
4/12, 8am-4:30 p.m: Winter Maintenance Supervisor Certificate Workshop
4/13, 2-2:50 p.m: Success Planning, Are You Ready for the Next Step?
4/13, 3:30-5:00 p.m: The "Top 10" Winter Maintenance Issues
4/14, 8-8:50 a.m: Demystifying Sustainability in Winter Maintenance
4/15 8 a.m-Noon: Gerald R. Ford International Airport Winter Maintenance technical tour, and Kentwood's Winter Operations & Truck Fabrication technical tour
More information on the event is available here.