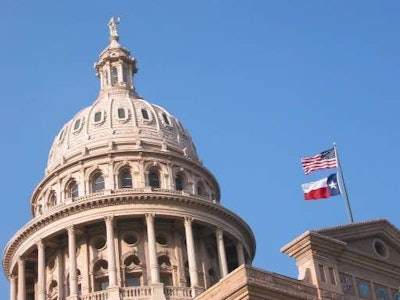 The Texas Senate passed a highway funding bill March 4 that will dedicate a portion of motor vehicle taxes to road and bridge construction, according to a report from the Associated Press.
The Senate passed the bill on a 28-2 vote roughly a week after the Transportation Committee approved it. The bill, along with a constitutional amendment, has been sent the House for a vote.
The bill would guarantee the Texas Department of Transportation (TXDOT) funds between the first $2.5 billion of taxes collected and $5 billion of taxes collected. The amount up to $2.5 billion will go into the general revenue. Anything collected beyond $5 billion would be split evenly between general revenue and TXDOT.
If the Texas House passes the bill and amendment, they then move on to a statewide ballot in November 2016 for voter approve. If passed, the tax collections would not begin until fiscal year 2017-2018.