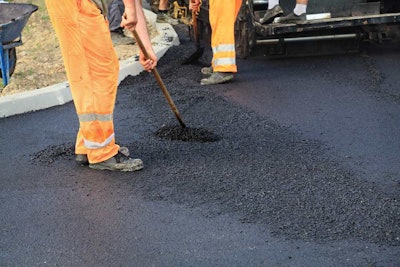 Fahrner Asphalt Sealers and the Hispanic Chamber of Commerce of Wisconsin (HCCW) have partnered to offer road construction and repair job training, according to a report by the Milwaukee Business Journal.
"The HCCW is excited about this new partnership with Fahrner that will train and develop underutilized workers to address the shortage of skilled labor in the road construction industry, an exciting and complex industry that is key to the economic success of our local and state economies," said Jorge Franco, president and CEO of the HCCW, in the report.
Fahrner Asphalt Sealers has offices in Wisconsin, Minnesota, Iowa, and Michigan. Upon completing the training, individuals will be able to complete work ranging from small projects, such as tennis courts, to highway construction and repair, the report stated.
The HCCW also offers a welding training program via a partnership with Miller Electric Mfg. Co.