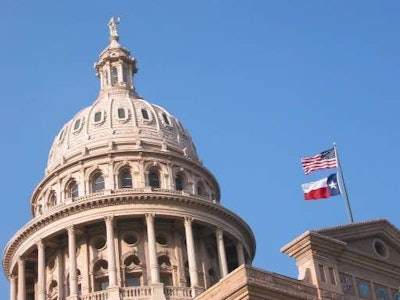 The Texas Senate Transportation Committee approved a bill that would dedicate a portion of motor vehicle taxes to road and bridge construction and maintenance.
Senate Bill 5, one of two bills addressing the issue, will most likely come up for a vote next week, according to the state.
Previously, these taxes have been used to "plug holes in other parts of the budget," in addition to being used by the Texas Department of Transportation.
"TXDOT has to know, six, eight, 10 years out what they're going to have or they cannot even begin design work," said bill author and committee chair Sen. Robert Nichols. "It's extremely important."
Under the bills, the department would be guaranteed everything between the first $2.5 billion of taxes collected (that amount will go into general revenue) and $5 billion of taxes collected. Beyond $5 billion the taxes collected would be split evenly between TXDOT and general revenue.
"I've tried to structure it (the revenue stream) in a way that does protect (general revenue) but allows growth in the long term," Nichols said.
The bill requires a constitutional amendment and would have to be approved by Texans in a vote. As it stands now, it would not go on the ballot until 2016 because
Nichols wants "to make sure that the maximum number of Texans can weigh in on this issue in the voting booth." Voter turnout is typically higher during presidential election years.